Welcome to Transformers Games
The war between the Autobots and Decepticons is still on. Transformers games bring that battle right to your doorstep. Optimus Prime or Megatron? It's up to you to tip the scale of the war!


New Transformers Games
Transformers Flash Games
My favorite Transformers Games
Titans Return is an ultimate air combat game, a machine against a swarm of missiles, a battle of life and death. Your goal in this one is to survive the attacks, power up the turrets, activate the Fortress Maximus and finally to destroy your opponent.
In Flight Of The Bumblebee, our little yellow friend has fallen into an ambush. So, as being trapped in a canyon, Bumblebee is trying to escape and fight his way through. He will need an Energon to accomplish the mission, a lot of it. In this game, Bumblebee transforms into the shape of a car and a robot only when he needs to engage in one on one fight.
Is it time for rest and repair? Of course, even great Transformers sometimes need to lay down their weapons and go to a garage for repair and refreshment. Repair Your Transformer is a game about giving your Transformer-truck a brand new look.
We welcome you to our fan trasformers website where we have gathered a number of games for those who enjoy these fascinating robots and their transformations. First there was the war for Cybertron, their home planet. Now Optimus Prime, the great leader of the good guys is here rubing shoulders with Megatron in the greatest battle of them all...battle for our Earth. Bumblebee, Jazz, Ironhide, and Ratchet make the Autobot team. Beware of Decepticons...Starscream, Blackout, Scorponok, Frenzy, Barricade, Brawl and Bonecrusher will do anything to get the All Spark and defeat the Universe.
Why pay out the "wazoo" for expensive console games when it's possible to play as much as one wants, free of charge. Games listed here, are all completely free, giving our visitors the opportunity to play to their heart's content, without having to pull out their wallets.
ArcadeShrine.com is also a good source of some of the best transformers games are here. Games like Transformers Truck are pretty hard to cope with and players are likely to spend days in their seats trying to beat them. Some games are so hard almost as the
Hardest game in the World
. You will get a chance to enjoy crazy crossover such as batman versus transformers and play games of your favorite cartoon superheros in all kinds of possible scenarios. On one side you have Batman with
bat-man gadgets & superpowers
and on the other - cool fully automatic robots equipped with even more futurist and deadly gadgets, maybe even better than Batman's. What do you think, who would have won the battle between transformers and X-Men? Kids all across the Internet give slight advantage to Wolverine and X-men which is
one of the all time most popular comic books
There's no real crossover except for few transformers-like toys of Wolverine on e-bay. If you find one, send us a note.
Some games that we refer to on this site are originated from hubworld's web site - games such as Transformers Prime Relic Hunter and Pulsar Defense (they own those games).
Disclaimer
Transformers and all associated names are registered trademarks of
Hasbro
and
TakaraTomy
. transformersarcade.com is in no way affiliated with or endorsed by Hasbro or TakaraTomy. transformersarcade.com is intended for personal and non-profit use only. Transformers© is a registered trademark of Hasbro, Inc. Visit
Transformers.com
to view Hasbro's official Transformers website or visit Takara Tomy's official Transformers website.
Please read our terms of use and privacy policy for details.
My Favorite Decepticons
This is my list of favorite Decepticons. I just can't choose between Megatron, Soundwave and Starscream right here.
Best Autobots
Bumble Bee is the little car that could. Smaller than his Autobot comrades, Bumble Bee can deliver a sting of ground shaking proportions. Optimus Prime, the leader of the Autobots, is another favorite of the fans. Optimus Prime is not like any other Autobot, he is a Prime. ronhide is a grizzled old war veteran who has seen and fought in many battles. They are Best Autobots Which are More than Meets the Eyes
Prime vs Zombie Cons
This cool game is about surviving wave after wave of undead transformers, who will crawl and walk right up to Optimus Prime and then crawl or walk right on past Optimus Prime, barely causing any damage. There are many guns that Optimus Prime will pick up and use. These guns are mapped to the number keys of the keyboard. If the player doesn't like one gun, he or she can hit a number key and Prime will automatically change weapons. You can check out Prime vs Zombies right here.
One of my favorites is War For Cybertron. There are four classes in which the transformers are sorted. Those are The Leader, The Soldier, The Scientist and The Scout. Every transformer is assigned one of these classes. Their powers, artillery, robot form and the vehicle form is governed by the class they are assigned.
Transformers News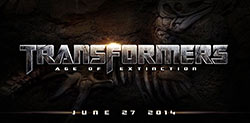 Just to recap for those of you who may have been living under a rock for the past thirty years, Transformers is about a species of intelligent robots who destroyed their home world by warring with each other. There are two main sides to this war; the Autobots who are the good robots and the Decepticons, who are the bad robots. Age of Extinction will star Mark Wahlberg as the main character. The Dinobots will take a role in this film (Grimlock, Strafe and Slug).The film is set to release to theaters in the summer 2014. read more ...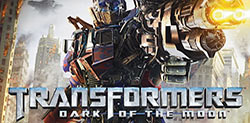 Transformers: Dark of the Moon PC Game is a mix of third-person shooter and vehicle combat with plenty of slam-bam action and undeniably enjoyable weaponry. In the end, with less-than-stellar graphics and weird physics, you're left with a game that just makes you want more :( check out this game's review right on Transformers News.