Optimus Breakout
Hey guys, this is Optimus Breakout, another cool Transformers flash game featuring Optimus Prime as a truck. Released back in July last year it managed to slip through my online search, but hopefully it's never too late for a good game review.
As already said you are sitting behind the wheel of Optimus' truck. To control this monster of steel you will need to do only two important things: to move left or right, and to set the artillery gun elevation properly. When the truck approaches enemy tank, a red warning indicator will show up. At that moment you must press the space bar and fire up the missile towards the enemy.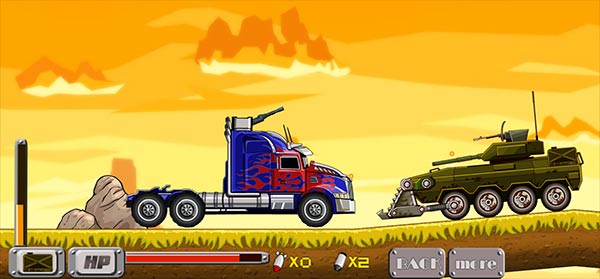 You basically can't win here. The idea is just to get farthest you can, the further the better. To accomplish better score, you should try to destroy as many tanks as you can and than to wait to die and than hit the back button to go to the repair shop. Unfortunately hitting back button prior to getting killed lives you without money, which is probably a bug. The money you previously earned on the battle field can buy you some ammo, better shield, engine upgrade and other stuff.
Regarding shooting, this might be a little confusing so it bears noting that there are two types of missiles: one that automatically destroys the approaching enemy, so you basically don't have to fire up or do anything. You won't even see the enemy as it will get blown up before you even reach it's location. The second type of missile is a regular missile which you fire up the usual way when you want to destroy some specific target.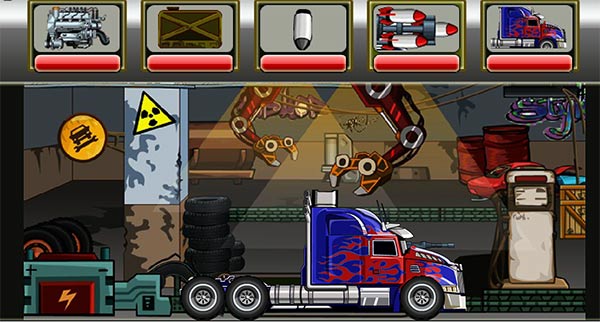 Just in case I've recorded a short video walkthrough which explains how to play Optimus Breakout.

You may also like these games