Transformers Jigsaw 2 – Pick up the Pieces
Here is one Transformers Puzzle game for a change. Why does it always have to be all shooting and mayhem? Let us all take a brake and train our perception skills for a change because those are as important as any other skill like shooting and fighting. It may look easy and simple task solving this puzzle, but that is the case with only the smallest one. If you are brave enough and choose the middle sized puzzle or even the biggest one, you'll come to understand the real meaning of the word challenge.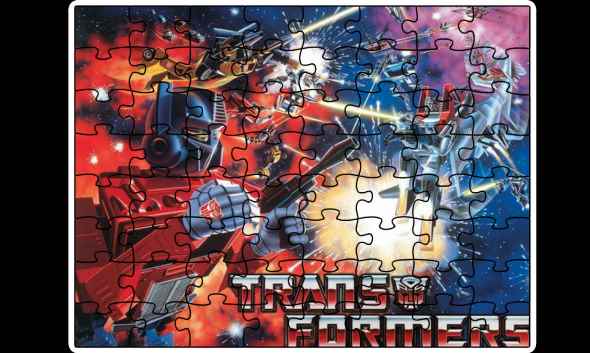 As we have already said, you have three sizes of puzzles to choose from. An easy puzzle which consists of 25 pieces, then the medium difficulty one with 64 pieces and the 225 piece puzzle which is the really challenging one. An additional problem presents the fact that you don't see the original picture all the time. So if you haven't taken a good look before you've started you might be in trouble. Or you can simply rely on attaching the pieces one onto another without the big picture, which is a more difficult path, but nevertheless achievable.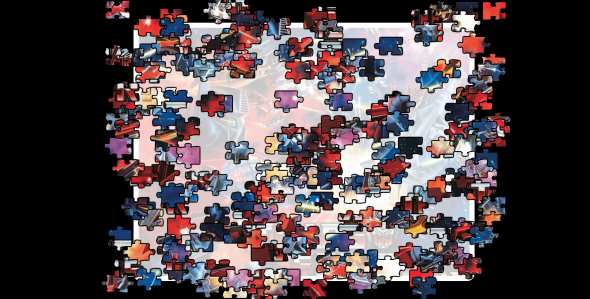 Click and drag is the way you play this puzzle. When pieces which belong side by side come close together, they simply click onto each other thus forming a bigger piece. There is another downside if you don't pay attention to where your pieces are, they can stay hidden under the bigger ones, so make sure to move those around so no piece is left hidden underneath. And to be perfectly honest there is a very light picture of the finished puzzle underneath but it really isn't too helpful, so I wouldn't be relying on it.

You may also like these games