Transformers Beast Hunters – Beast Creator Flash Game
The Beast Hunters is a sub-franchise of Transformers toys franchise and the best way to get an idea of what kind of toys they are, it's to take a look at a toy of their leader, which is Optimus Prime of course.
I had a chance to personally hold one of these toys in my hand and here's how they look like.

Beast Hunters Optimus Truck
It's a big spiked truck of justice with nice green trans-clearing windshields on front and some big beefy wheels going on there.
Toy just for kids
Sometimes it really seems as if Hasbro rally does make these toys just for kids. Now, I know, they're toys so that kind of sounds funny to even bother saying but sometimes just it's like they don't even care about like 30 percent of adult collectors out there. This is just a big toy for kids. It has a shield on one side, and a sward on the other side and there's a big rotating handle on top with a button which if pressed shoots out the missile.

Cyber/Nano Algorithms
There's another thing mentioned in the game, which you should be aware of - it's the CNA. It's like the DNA, or genetic material, it's just the kind of genetics molecules which Transformes are build from and which determines what kind of Transformers will be like. So, since you're going to build your own Transformer, you're gonna play with their CNA and build different machines that way. The CNA is short from Cyber/Nano Algorithms.
And when you finally finish up with creating your beast and press the 'generate beast' button, this is what comes up. You can than save the image and show it to your friends.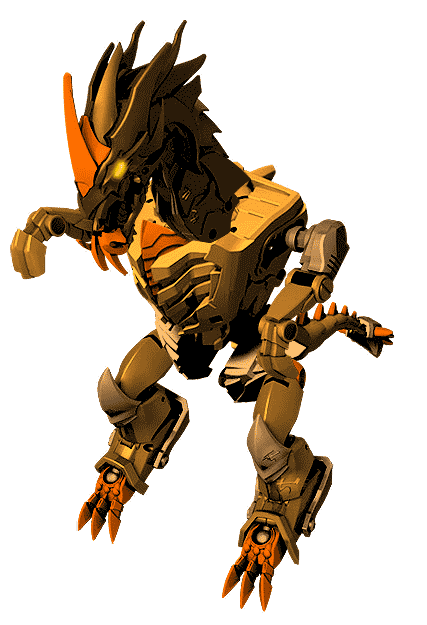 You may also like these games